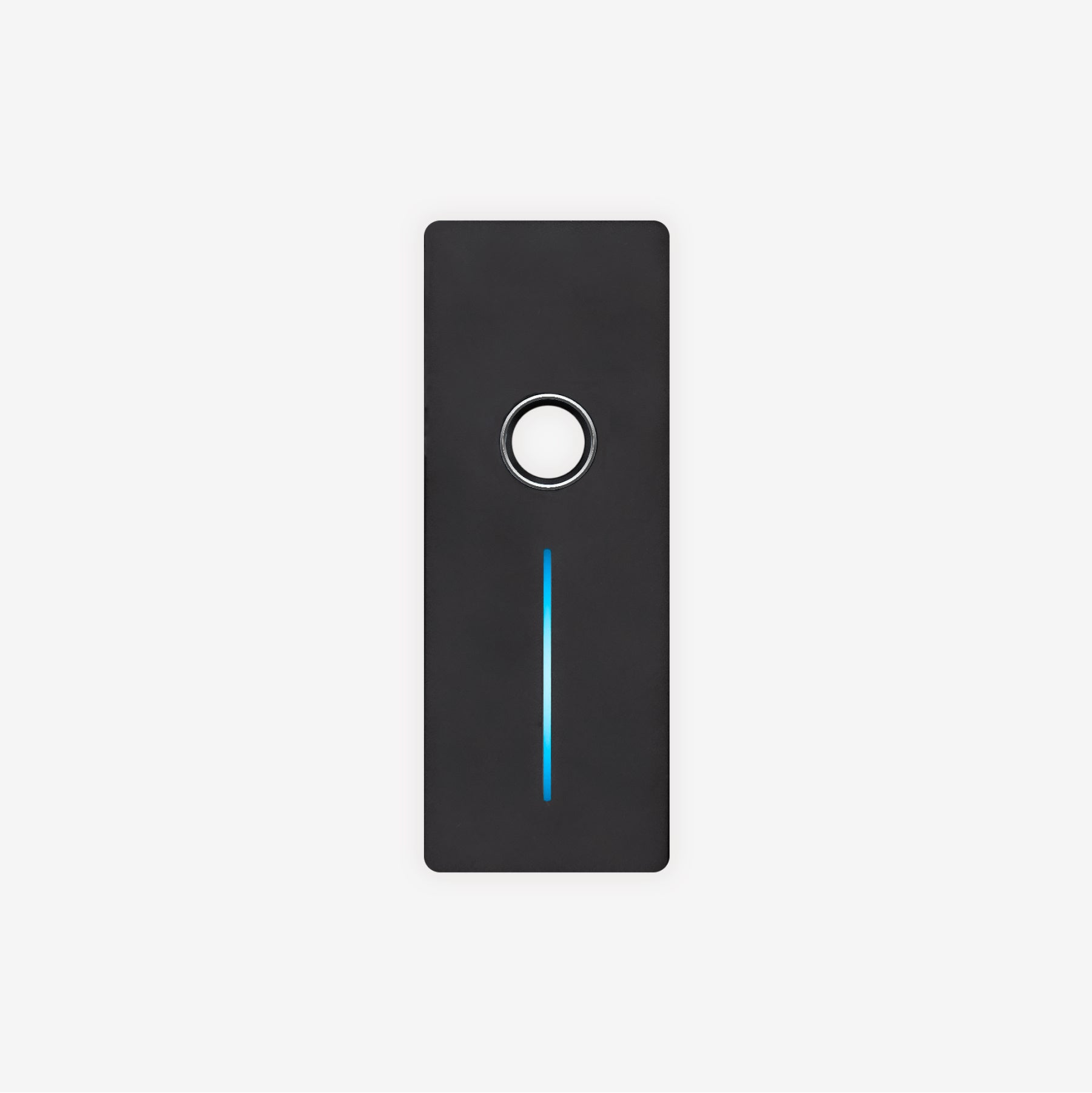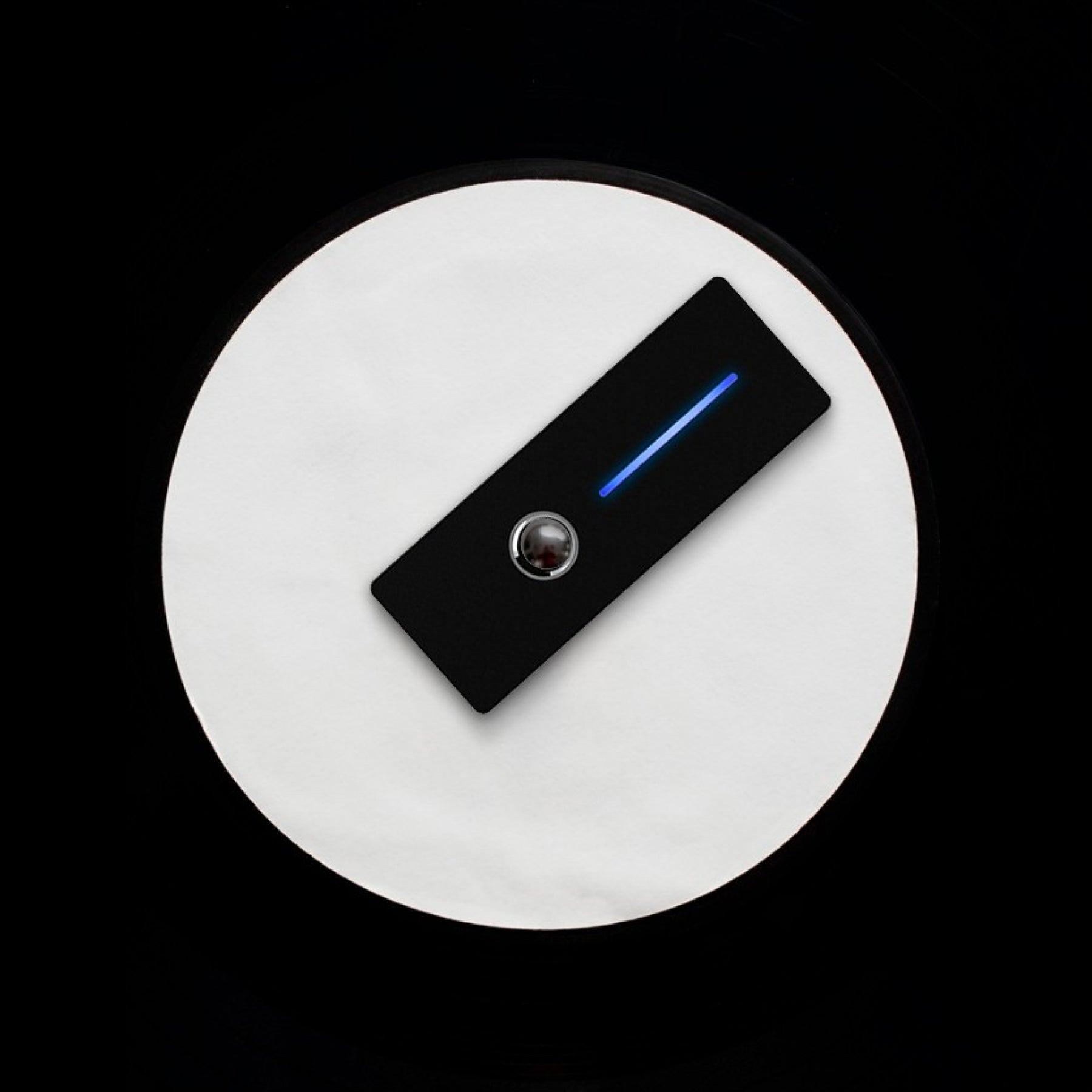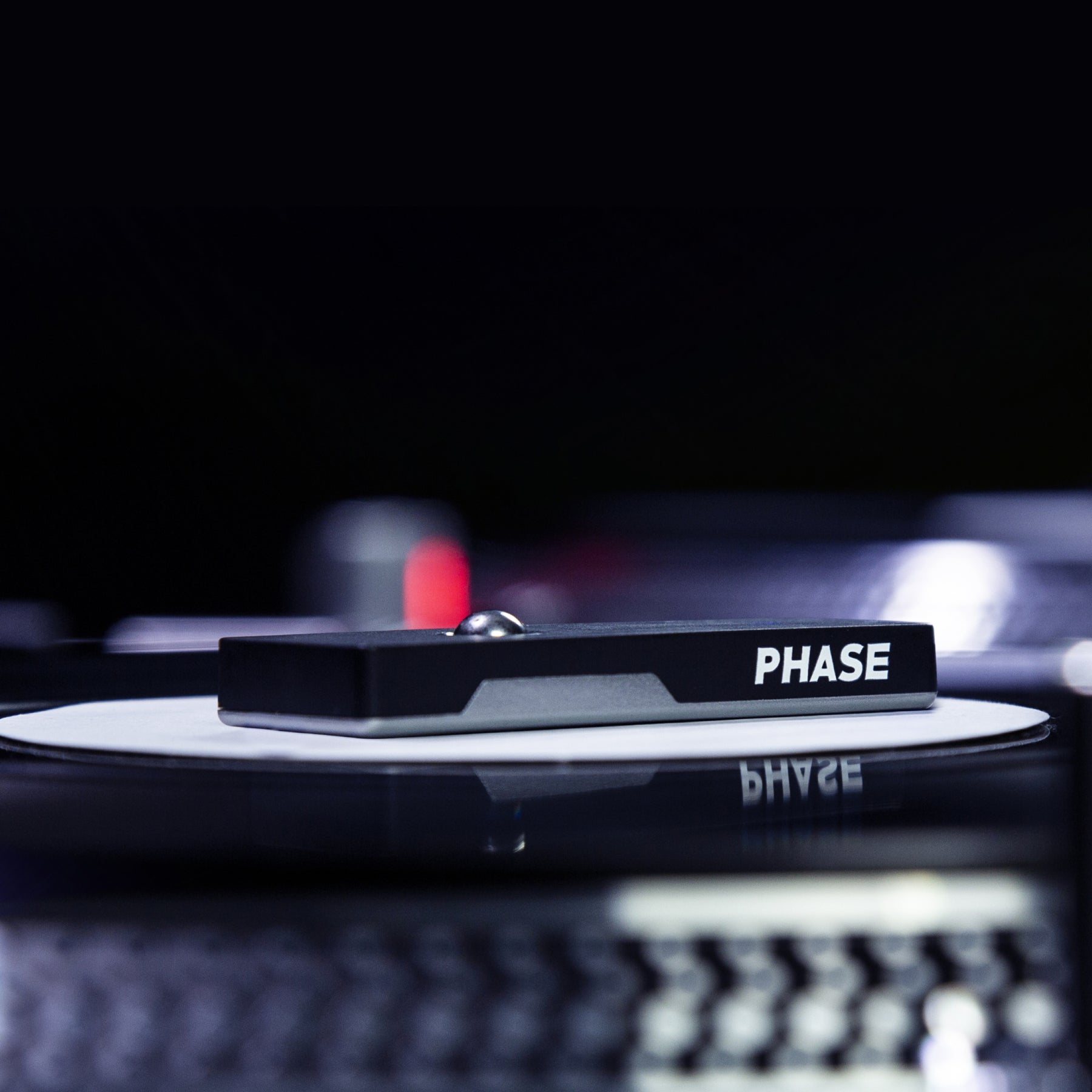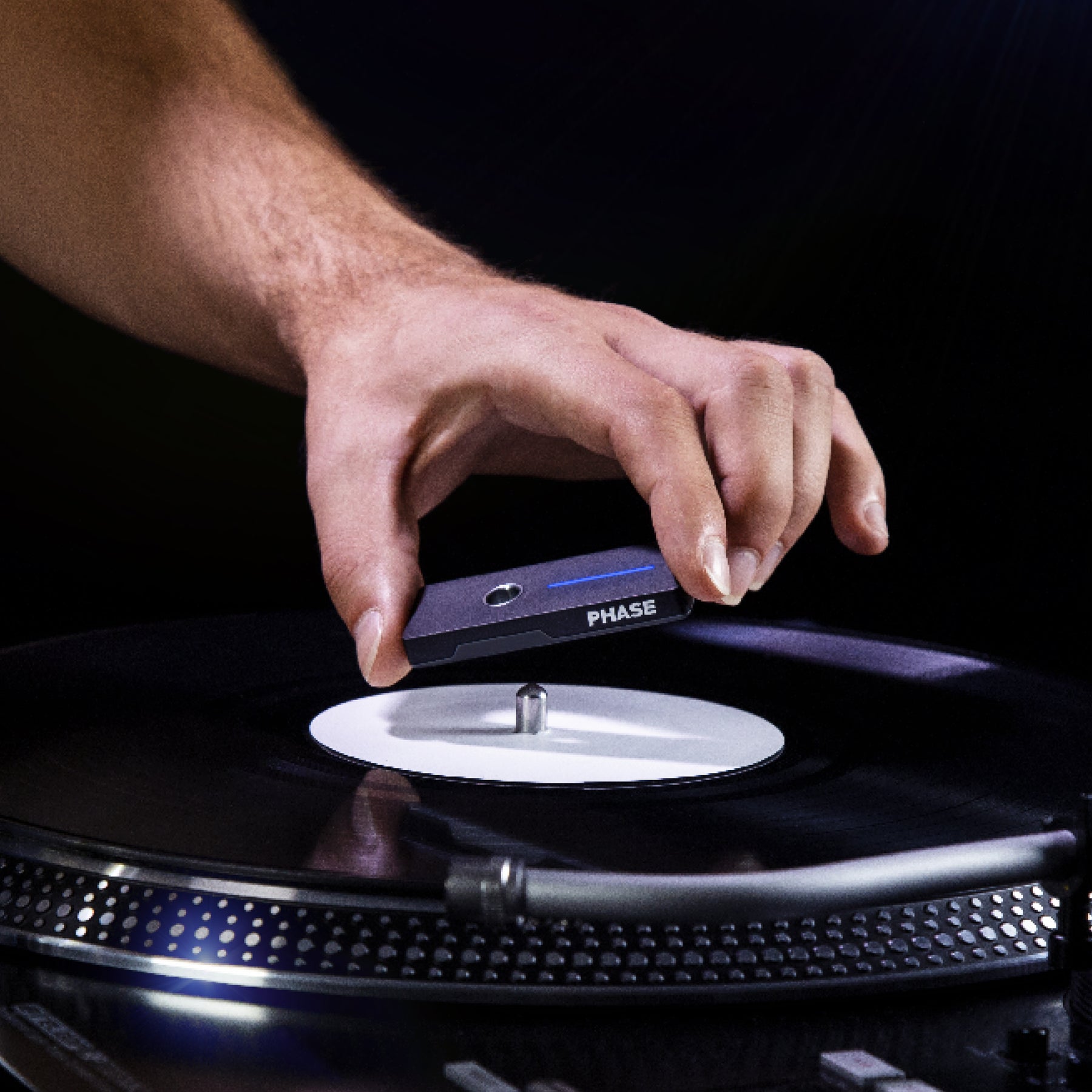 Phase Remote
Free and express shipping worldwide
Expand your Phase setup with additional Remotes for non-stop performances in any situation! The package includes an additional free set of 4 Magnetic stickers.

Requirements: a Phase Remote requires a Phase Receiver to work.

• Accessory compatible with Phase Essential and Phase Ultimate
• Requires any Phase Receiver to work
• 2 hours for full charge
• Up to 10 hours autonomy
• Customizable LED strips
• Standard spindle hole to fit any turntable
• Free and express shipping
• 14-days return to test it
• 2-year warranty
• Lifetime support
• Secure payment
Enjoy seamless performances
More Remotes. More music.
Extend your perfomance time and never worry of not having a backup with an extra Remote with up to 10 hour autonomy.
Easy to use and intuitive.
Your new Remote will smoothly integrate your current setup working just as the ones you already have.
Compatible with your turntable.
Thanks to its standard-size hole to fit with any turntable spindle.
Works with any Phase Receiver.
Simply link your new Remote to your Receiver by long-pressing the setup button.
phase remote
How to link a new Remote?
With an additional Remote, you can enjoy extra battery life in case one of your Remotes is running out of battery. To link a new Remote to your Receiver, simply place it in the Receiver deck (A or B according to what you need) and long-press the button. Once the Remote is linked, the color of its LED matches the Receiver button's.
FAQ
If you still wonder if Phase is compatible with your setup or if we ship to your country, you're in the right place!
Lost one of your Remotes, forgot to charge it between gigs or simply want feel safe and have a backup?
That's where the additional Remote comes in! Don't worry about running out of juice in the middle of your set and easily switch from one Remote to the other.
Yes! Remotes are not related to specifc Receivers. You can use any Remotes as long as you link them to the desired Receiver. To do so, simply place your new Remote in your Receiver deck and long-press the corresponding button. When the color LED of the Remote matches the button's, it means your Remote is well connected and ready to be used!

Note, that you can use only 2 Receivers with 1 Remote. Additional Remote should be used as a replacement, not an addition.
The Phase Care is automatically included for free with the purchase of a Phase Remote. It includes:

• Personalized and reactive customer service provided by our Product specialists.
• Full care and support for product repair or exchange in case of a faulty unit.
• 2-year manufacturer warranty in case of damage due to wear and tear of your product.
• Flexible 14-day policy, to return your product after purchase and request a complete refund.

See the full Phase Care terms, and the hardware warranty.
If you change your mind about one of our products, you have 14-days to return it starting on the delivery date, and get a full refund.
Note that the product will have to be returned intact in its original condition and with all the accessories included in the first place. The shipping costs of the return will be at your expense.

However, if your product is faulty we will take the exchange in charge according to our Term of Sales and return conditions readable here.
Yes, we offer free express delivery to any Phase Remote bought in our official online store.
Some countries can apply importation custom taxes, we do not have control over these additional fees, so we advise contacting your local post office for further information.

Note that we are currently not shipping to Mexico, Brazil, Russia, Ukraine and Belarus.