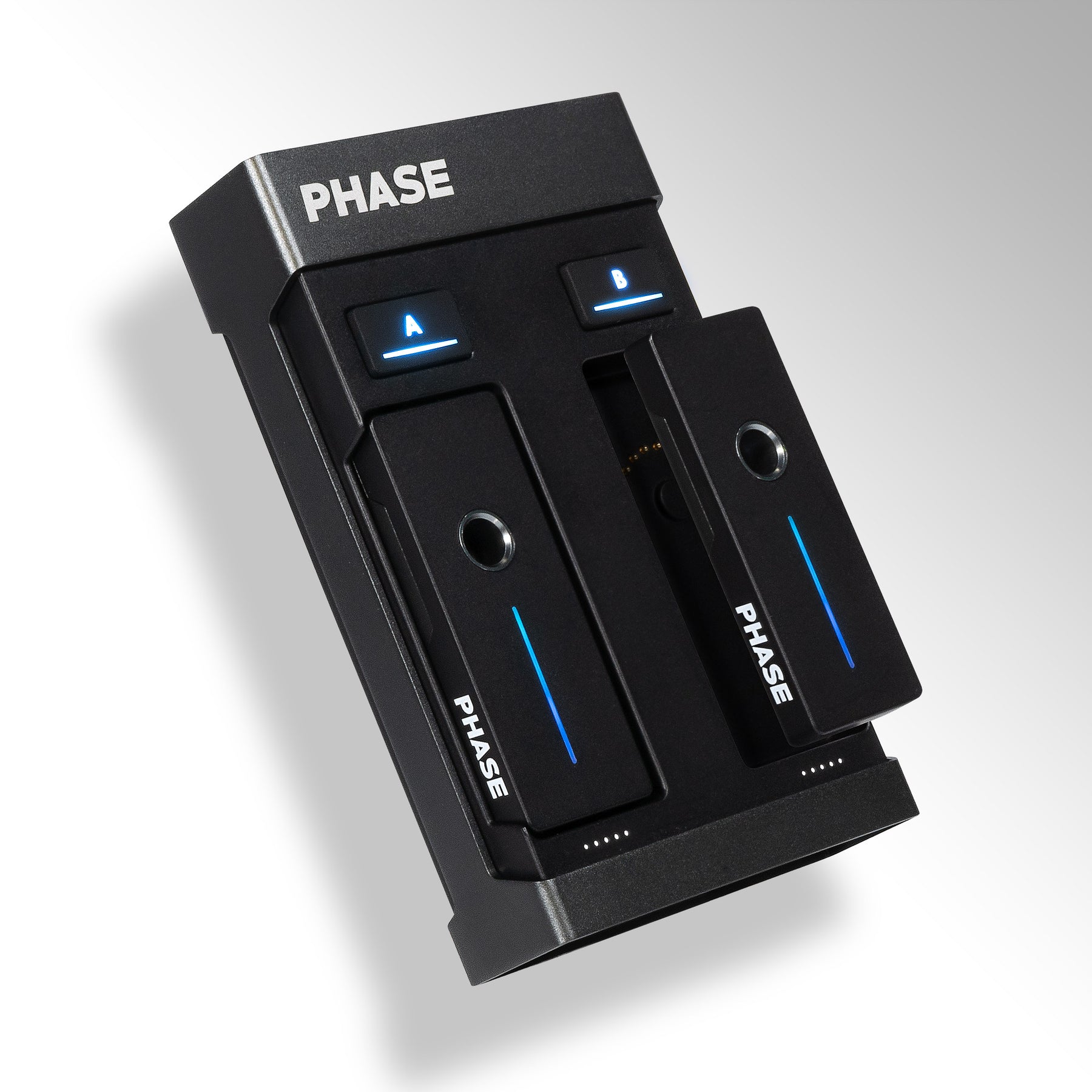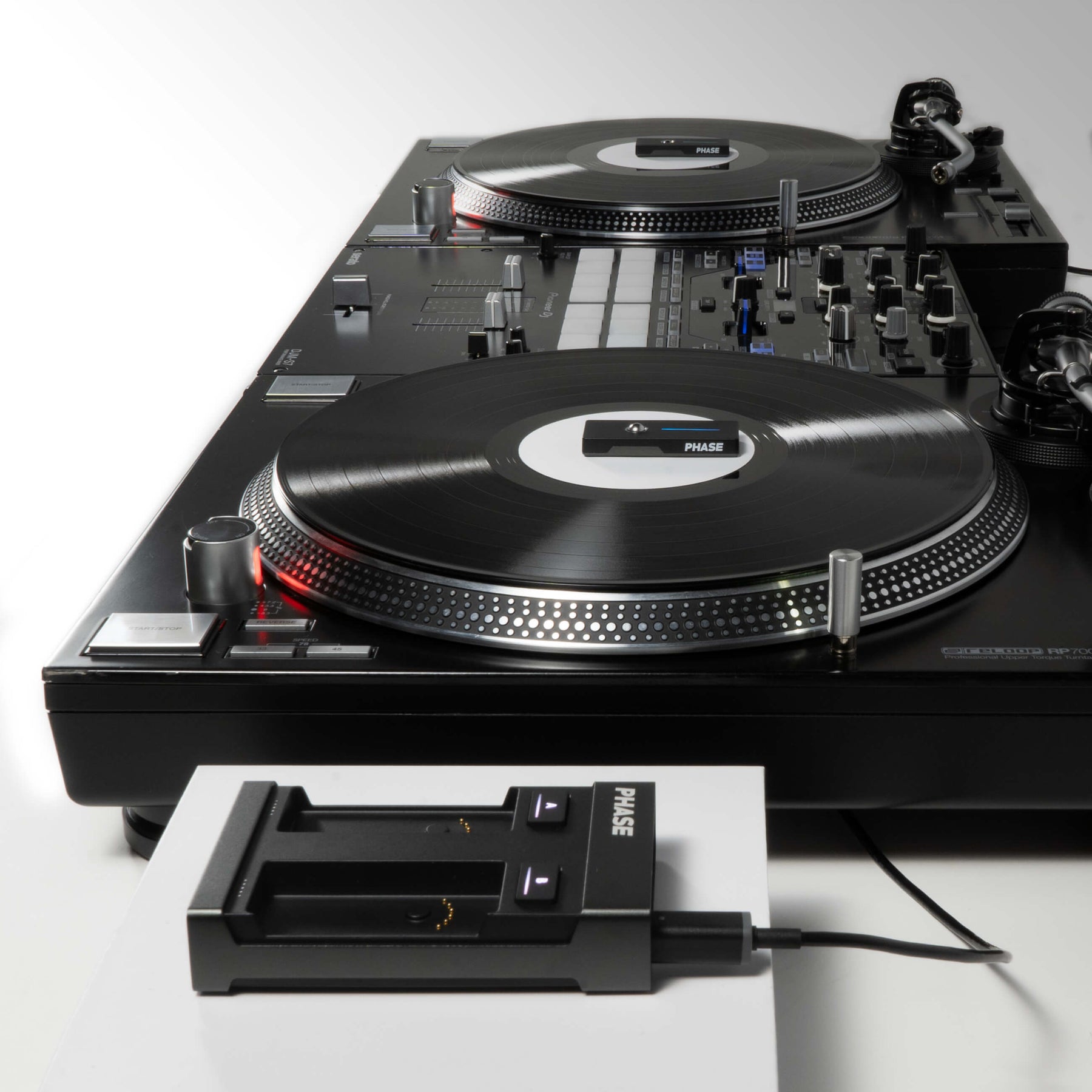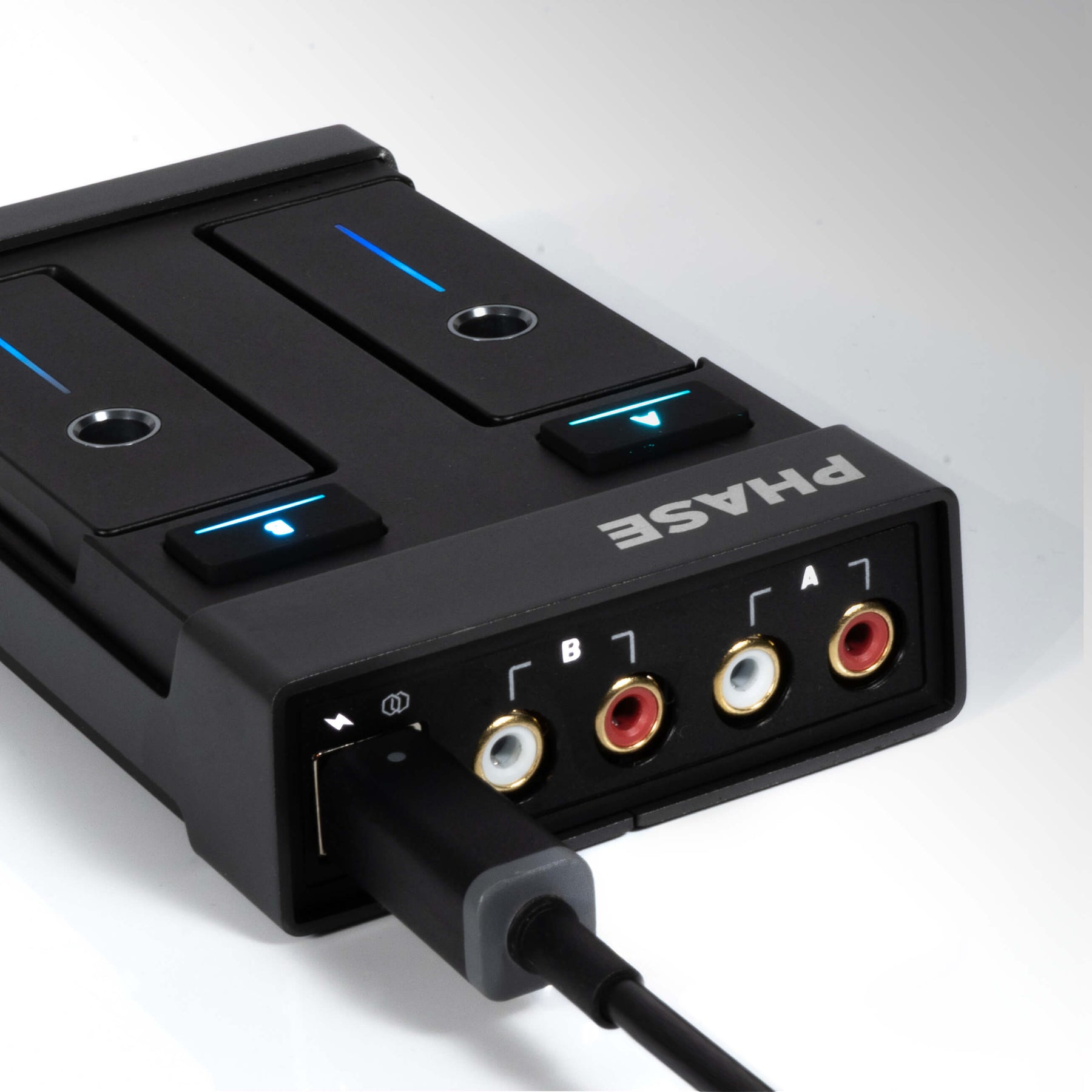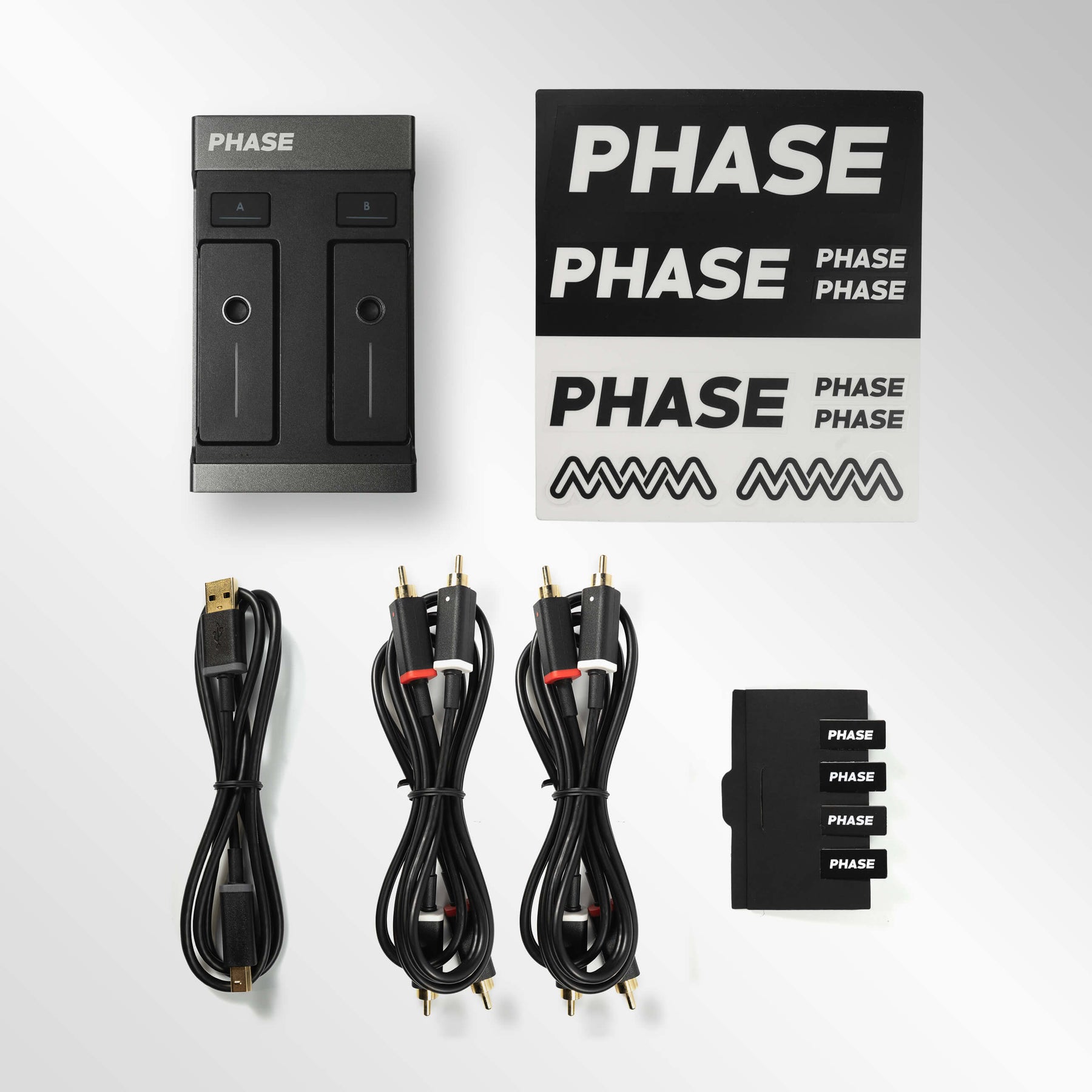 Phase Essential





4,8 on Trustpilot
Pay in 3 or 4 installments with PayPal or Sezzle.
Enter the world of Phase, the most acclaimed product of the DJ industry.

FREE 3-year warranty

14-day trial included

Prime customer care
• Serato DJ Pro (via HID or RCA)
• Scratch Live (via RCA)
• Traktor pro (via RCA)
• Rekordbox (via RCA)
• Virtual DJ (via RCA)
• djay pro AI (via RCA)
DVS mixers:
• Pioneer mixers: S11, S9, S7, S5, S3, DJM 900 NXS2
• Rane mixers : 70, 72, 72mk2,TTM57mk2, 61, 62, 64, 68
• Reloop mixers : Elite, RMX- 90 DVS
• Numark Scratch
• Mixars Duo, Mixars Quattro
• Traktor Kontrol Z2

DVS DJ sound cards:
‍• Reloop Flux
• Denon DJ DS1
• Traktor Audio 6,10
• Rane SL2, SL3, SL4
• Rekordbox interface 2

Controllers & all-in-one:
• Traktor S4
• Pioneer DDJ 1000SRT
• Denon Prime 4
Phase comes with its dedicated configuration software Phase Manager.
It allows you to configure, update and customize your Phase.

In order to use Phase Manager, we recommend your laptop software version to be:

- For macOS: 10.12 and higher
- For PC: Windows 10 and higher

Contact our product specialists if you have any questions.
Remotes
- Tracking system: 3-axis accelerometers, 2 gyroscopes
- Up to 10-hour battery autonomy per Remote
- High-quality lithium-ion batteries
- Customizable LED strips

Receiver
- Proprietary Radio protocol: 2.4 GHZ with 5ms latency
- Audio output: 2x RCA
- USB Type B
- Durable and high-quality aluminum reinforcements
• Receiver dimensions: 12,4x7,4x2,4cm / 4,9x3x0,9"
• Receiver weight: 223g / 0,5lbs
• Remote dimensions: 6,5x2,5x0,8cm / 2,5x0,9x0,3"
• Remote weight: 18g / 0,04lbs
PACK CONTENT
What's included in the box: 1 receiver 2 remotes 2 RCA cables 1 USB cable 4 Magnetic
stickers
The industry Legends also use Phase
Jazzy Jeff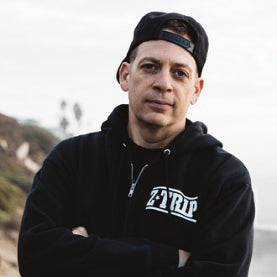 Z-TRIP
CRAZE
KENTARO
Skratch Bastid
DJ Babu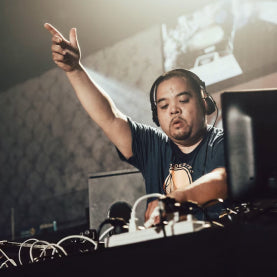 Shortkut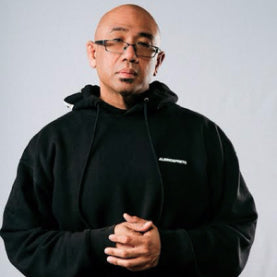 Rhettmatic
J Rocc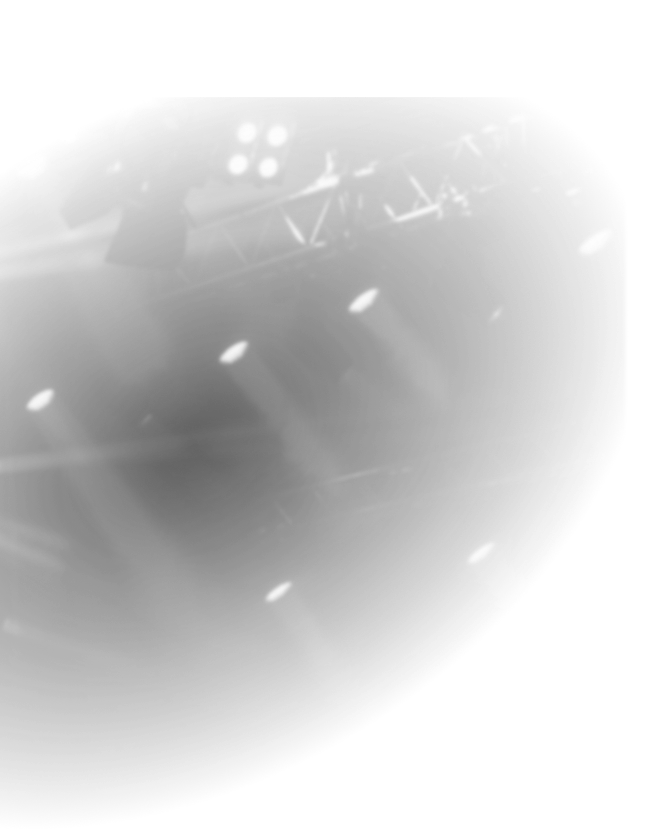 How to set up Phase?
Watch our step-by-step video on how to get started with Phase and how to set it up with your equipment.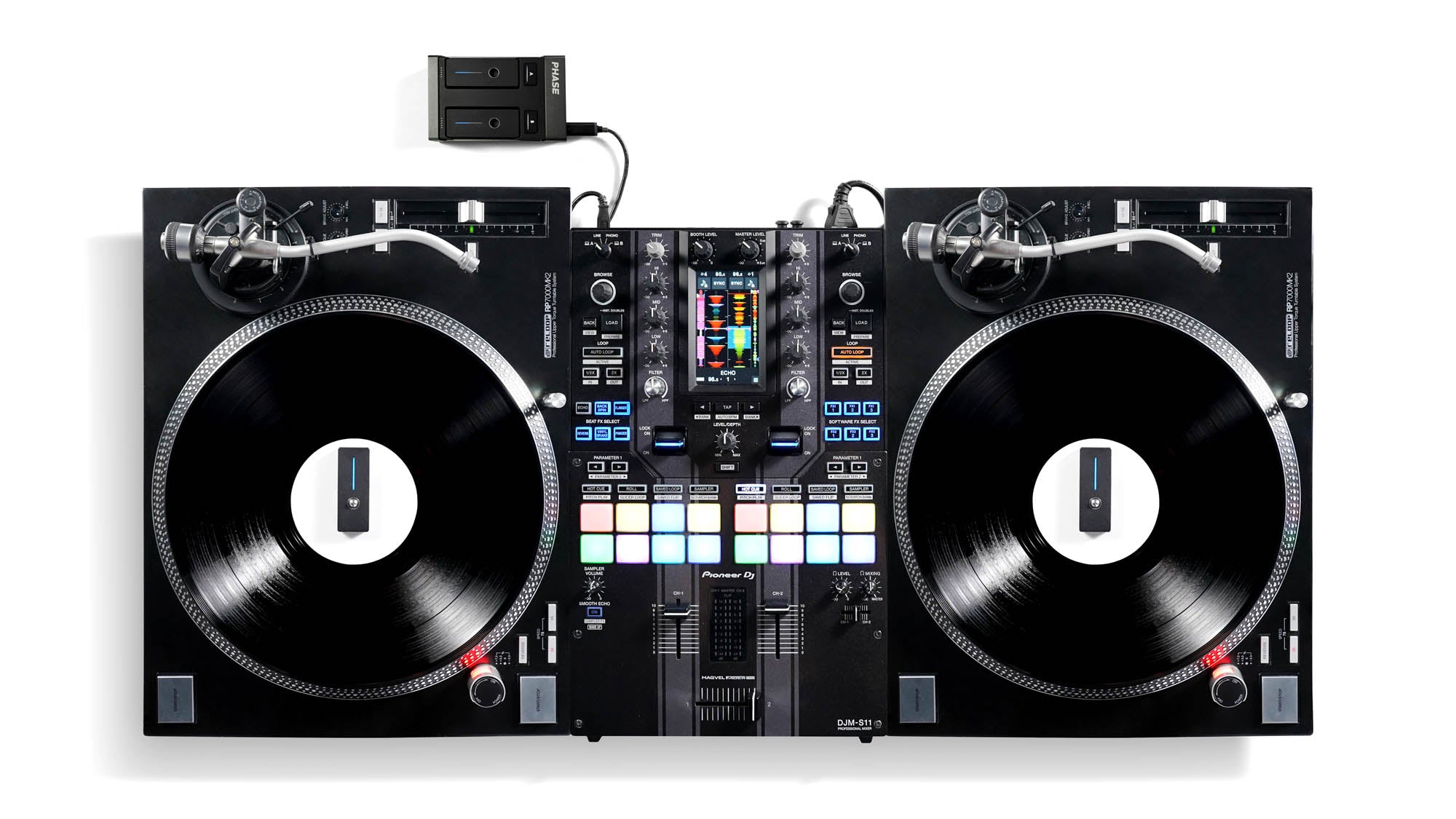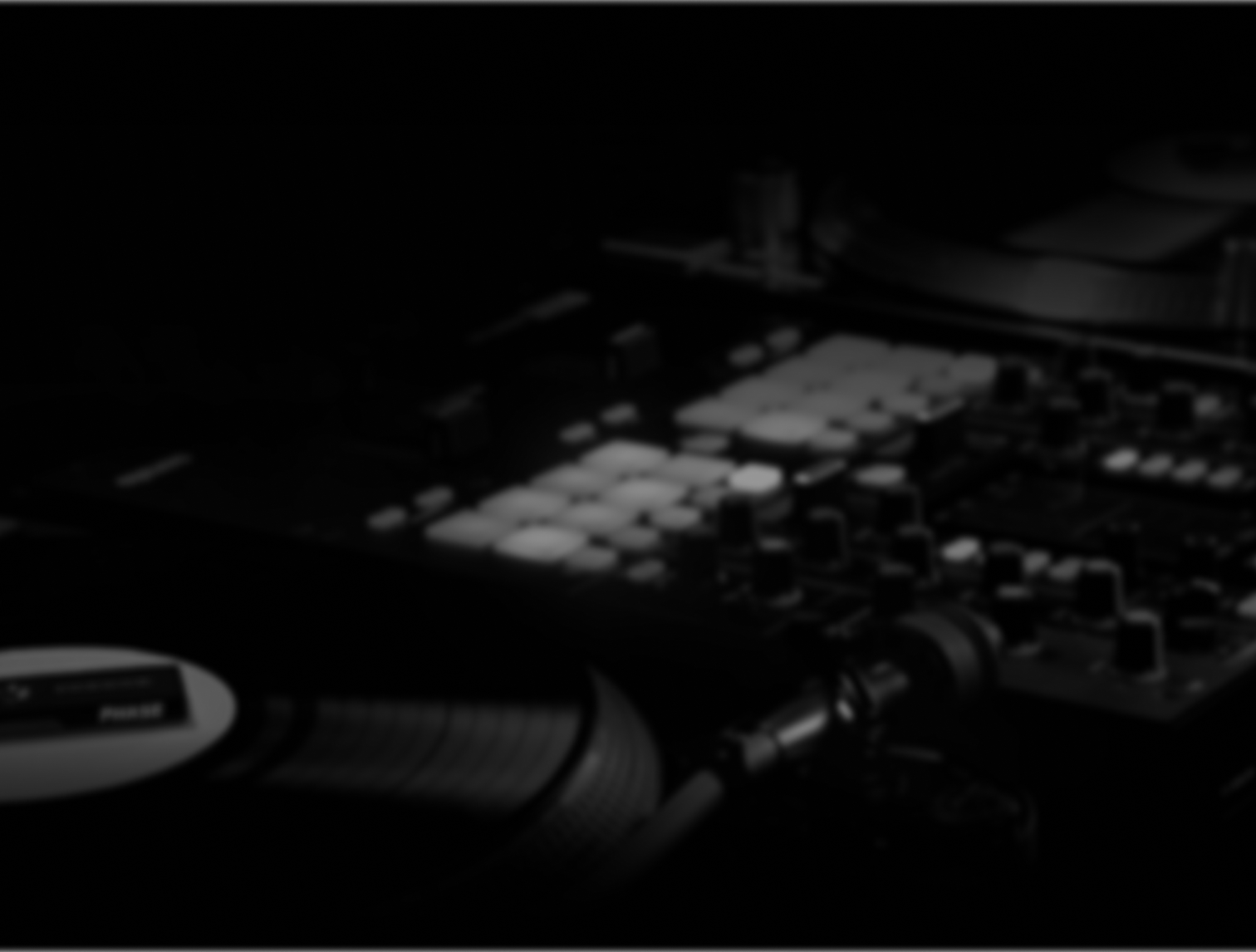 Frequently asked questions
Warranty, shipping, & payment
All products have a 2-year limited liability warranty covering manufacturing defects. We handle repairs and replacements for up to 2 years in case of damage due to wear and tear.
When buying a Phase Essential in our official store, we offer an additional 1-year commercial warranty (so 3 years total).
(Terms of sale)
Yes, we ship worldwide via express couriers, excluding Mexico, Brazil, Russia, Ukraine, and Belarus.
Shipping is free for Phase Essential and Phase Ultimate.
However, additional fees like customs and import taxes may apply, depending on your country's policies.
Note that we do not have control over these additional fees, so we advise contacting your local post office for further information.
For smaller purchases, like accessories, shipping fees are calculated according to the delivery address at checkout.
You can test Phase at your local DJ shops (depending on your location), or purchase it from our website with a 14-day return policy. With this policy, you have 14 days to test and see if Phase is a good fit for you, or return it.
Enjoy the flexibility of our 14-day return policy. You have the option to return the product and receive a full refund within 14 days from the delivery date. Please note that you are responsible for covering the shipping costs associated with the return. (Terms of Sale)
Setup & features
Phase seamlessly integrates with the majority of DJ setups in the market. To use Phase, you'll need:
‍
- a DVS-friendly DJ software, such as Serato DJ Pro, Traktor Pro, Rekordbox, Virtual DJ, djay Pro AI, and more.
- a DVS interface, such as a built-in mixer or a DVS DJ sound card.
- any turntable!

‍Head to our setup page for details on how integrating Phase with your current gear and DJ software!
To use Phase, you'll need an interface enabling DVS. This could be a built-in DVS mixer (such as Pioneer S11, Reloop Elite, Rane 72) or an analog mixer with a DJ sound card. If you already own a DVS interface, Phase is compatible with your setup.

Keep in mind that you'll also need the Phase Manager app to configure, update, and customize your Phase. Phase Manager is compatible with macOS from 10.12 and later and Windows from 10 and later.
The Remotes' batteries can keep going for up to 10 hours non-stop. Most of our users report consistent battery life of 8 to 10 hours even after years of owning Phase.

For additional insights, explore user reviews.