Phase: control your turntables to mix stress-free in any situation
What do DJs think about Phase:
Thousands of DJs are using Phase worldwide every day! But why so?
See how it changed the way they perform: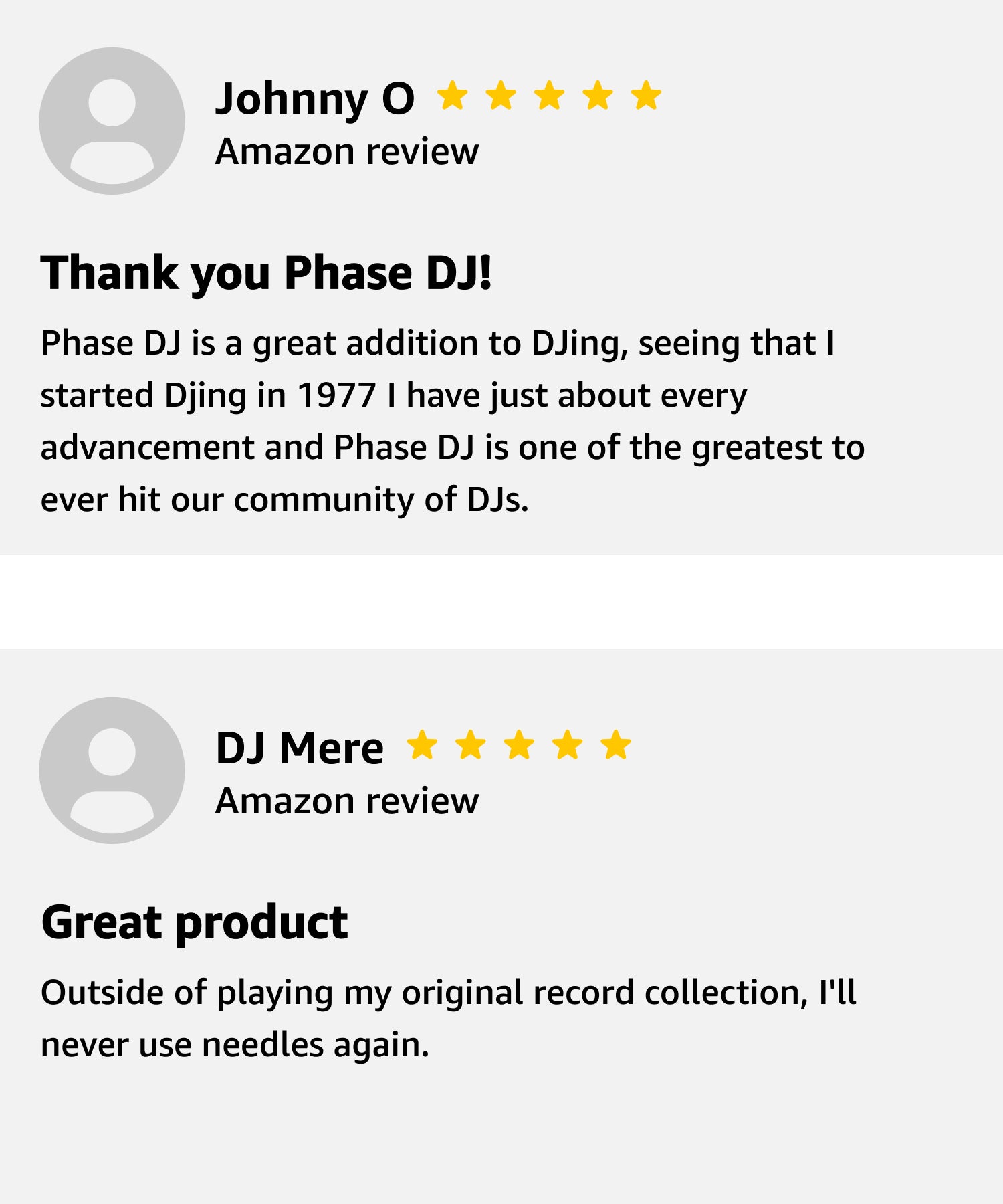 Approved by the industry's greatest:
Watch the legends A-Trak and Craze pushing the limits of Phase at EDC, Las Vegas, in May 2022.
"Now I have Phase and I leave my cartridges at home! I trust it now." Mojaxx, November 2021.
"The proprietary radio system is fast, meaning unnoticeable latency and – after some initial bumps – the reliability is excellent." Phil Morse, May 2022.
"There is no doubt it is the future of how we perform." Mick Wilson, 2020.
"Phase is incredibly accurate." Dan White, 2019.
Why DJs use Phase?
Stability with turntables no matter the stage.
To offer DJs the most reliable setup, Phase sensors are completely insensitive to any type of rumble or vibrations.
A unique experience of accuracy with timecode.
With an overall latency chain of less than 5ms, Phase can track any movements, much faster than a standard timecode setup.
A long-term investment that saves money.
Being a DJ is expensive. You buy Phase once, you keep it for years. Phase is an evolving product thanks to firmware updates, it will never go obsolete.
Discover Phase Essential:
Phase lets you control the tracks from a DJ software
without using needles. It has been designed with DJs to provide a powerful and reliable way to perform with turntables in any situation.
✅ Free and express shipping worldwide!
✅ Test it for 14 days, love it or return it!
✅ 2-years warranty