What you need to use Phase
Phase is very easy to use and to integrate to your current setup as it is compatible with any DVS setup.

To use Phase, you simply need: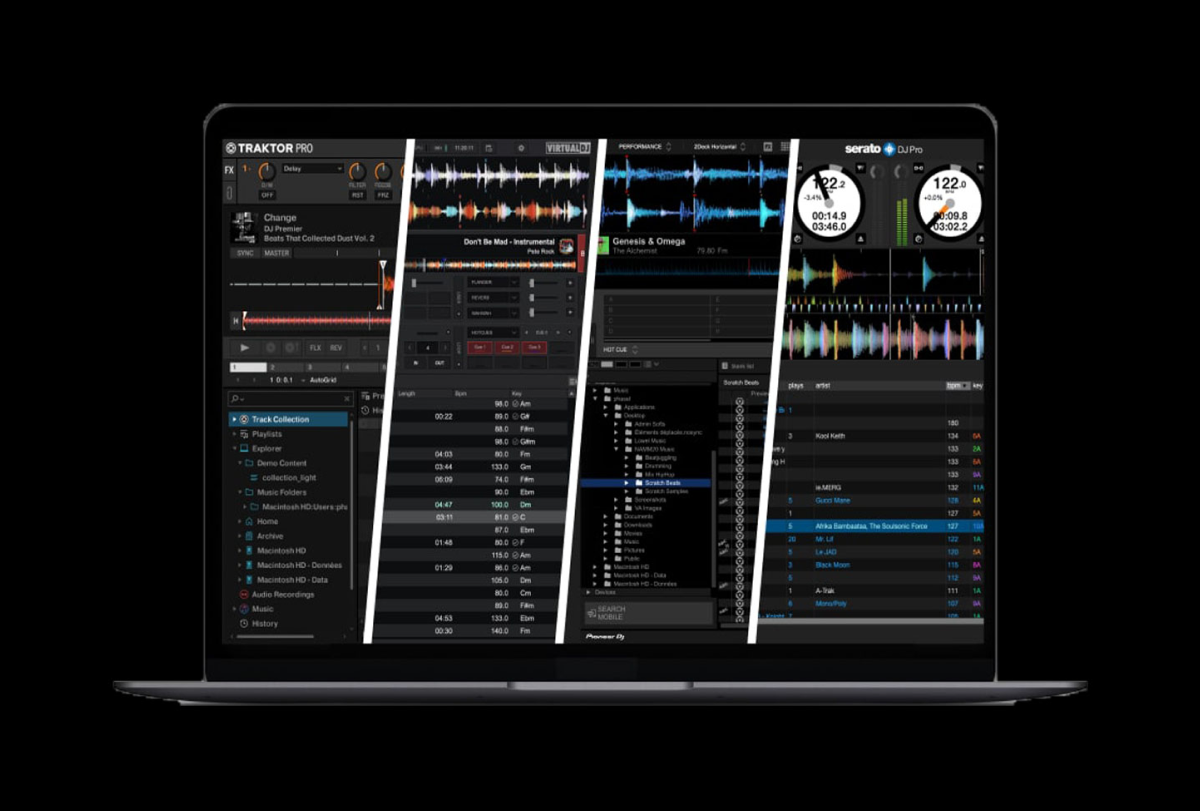 A DVS-friendly DJ software
Whether you're using Serato DJ Pro, Traktor, Rekordbox, Virtual DJ, or djay app, Phase works with any DJ DVS software.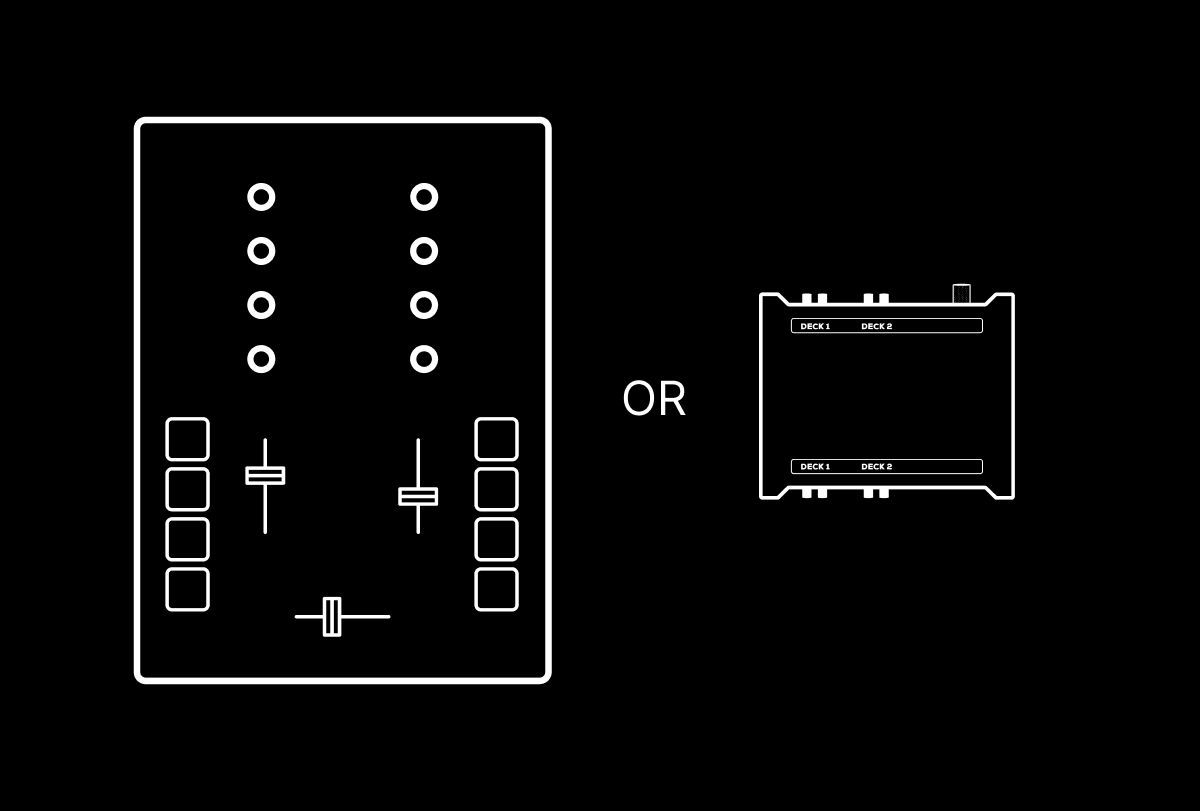 And a DVS interface
Such as built-in DVS mixers: DJMS9, S11, Rane 70, 72, 62, Z2, Reloop Elite etc. Or analog mixers with DJ soundcards: Reloop Flux, Rane SL2, Traktor Audio 4, Denon DS1 etc.
DJ software
- Serato DJ Pro, Scratch Live
- Traktor
- Rekordbox
- Virtual DJ
- djay
Serato DJ Pro from 2.5 and above.
DJ equipment
- Pioneer mixers: S11, S9, S7, S5, S3, DJM 900 NXS2
- Rane mixers : 70, 72, 72mk2,TTM57mk2, 61, 62, 64, 68
- Reloop mixers : Elite, RMX- 90 DVS
- Numark Scratch
- Mixars Duo, Mixars Quattro
- Traktor Kontrol Z2
- Reloop Flux
- Denon DJ DS1
- Traktor Audio 6,10
- Rane SL2, SL3, SL4
- Rekordbox interface 2
- Traktor S4
- Pioneer DDJ 1000SRT
- Denon Prime 4
Phase Manager our configuration software
Recommended from Mac OS 10.12
Recommended from Windows PC 10.
Watch how to set up Phase:
Discover this quick and easy guide on how to get started with the Phase DJ controller, its dedicated configuration software Phase Manager, and how to set it up with your DJ software and setup!
Keep reading below if you want to check the full compatibility with your own setup!
How to use Phase?
Phase is designed to be a Plug'n'Play device: it only takes a few minutes to set it up and start using it for the first time.
Charging your Remotes
Place them on the USB-powered Receiver. The Remotes only require two hours to be fully charged and let you enjoy up to 10-hours of autonomy!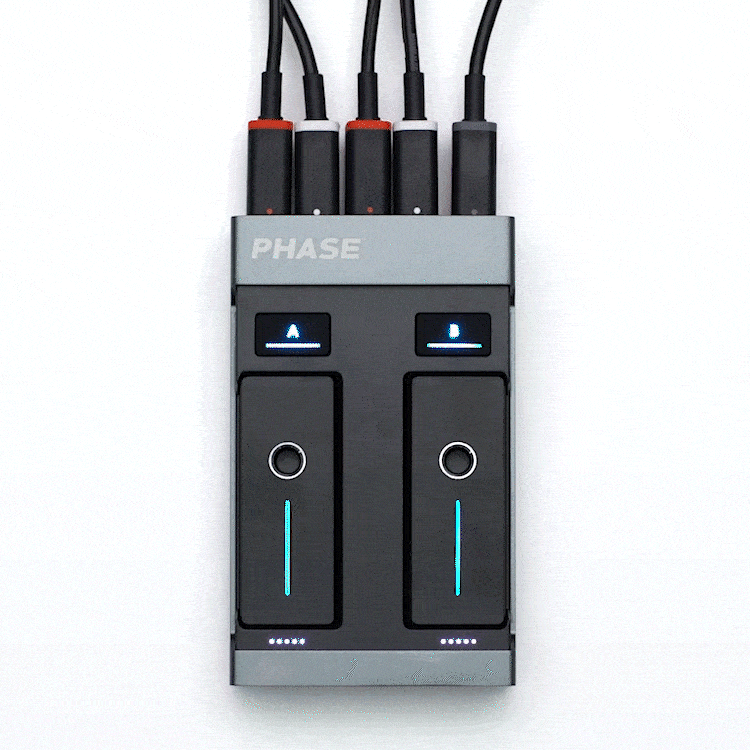 Linking your Remotes
Long-press the A/B buttons to ensure the communication between your Remotes and your Receiver. A Receiver can only communicate with two Remotes at the same time.
Placing your Remotes
Use the Magnetic stickers included in the box to ensure the Remotes remain stable on top of your records.They will always remain steady even during heavy scratching sessions.
Calibrating your Remotes
Remote sensors automatically calibrate when you take them out of the Receiver, to ensure they analyze the turntables' rotation properly.
Place them on a still and flat surface and wait until the LED is filled up to use!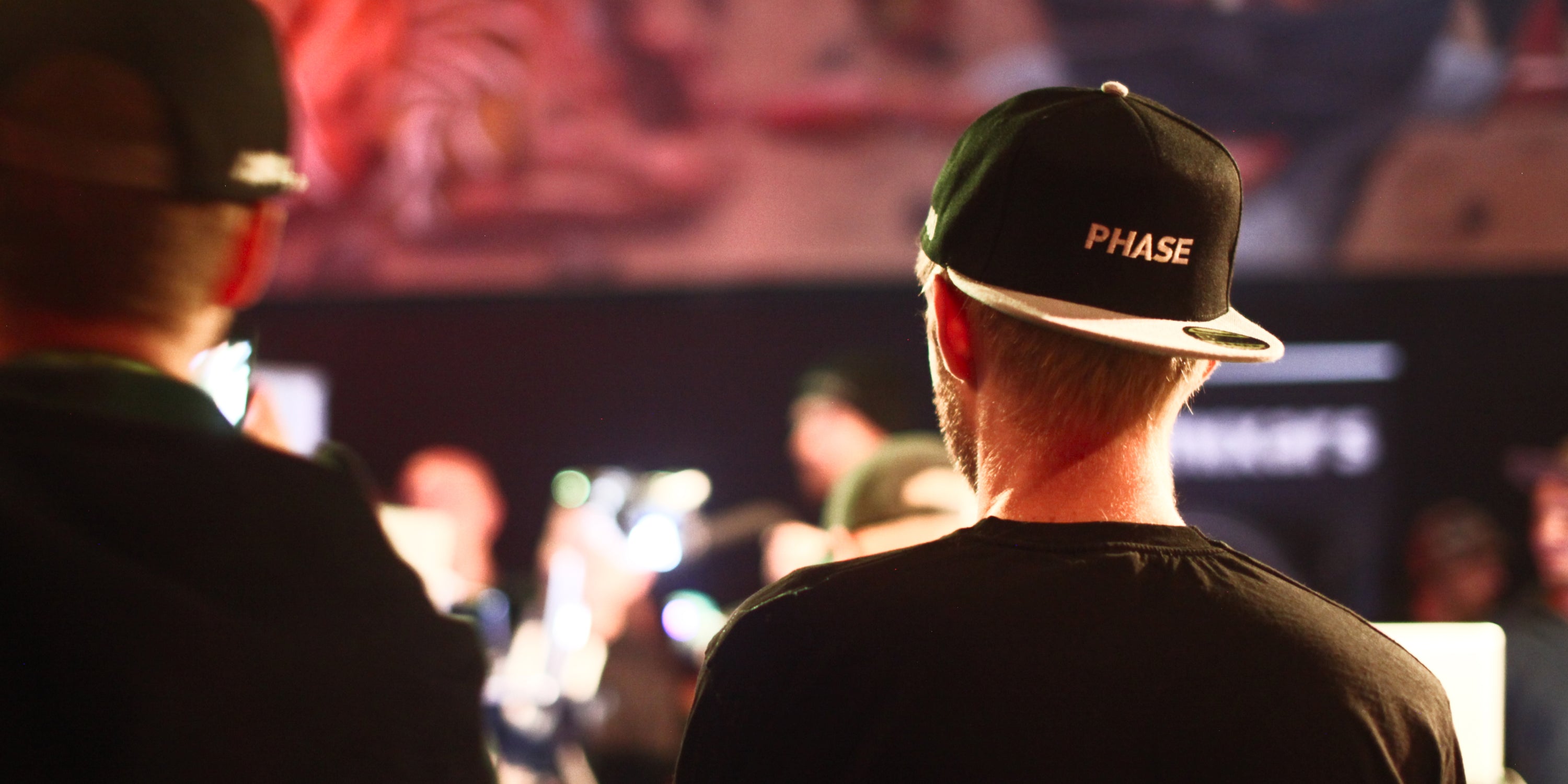 You still have questions?
If you're looking for further info, don't hesitate to check our dedicated Help page! You will find more details about the product and configuration instructions.